GIVING BACK TO THE COMMUNITY

Web Hosting for Students, Educators, and Non-Profits




STUDENTS
We are passionate in the importance of web education and have developed a hosting platform perfect for students hosting class assignments, personal projects and even client sites.
Part of our dedication to education means putting out a product that students can afford. We have worked hard to develop partnerships that let us offer our hosting plans starting at just $25/year, an often unmatched bargain in the industry. Yet thanks to these partnerships, what we offer is of the highest quality.
We know that learning web design and development today often means doing so outside of the confines of the classroom. Unlike other student hosting providers, we don't limit accounts to students with .edu emails.
Practice
Student Enrollment Status Required
Student
Student Enrollment Status Required
Professional
Student Enrollment Status Required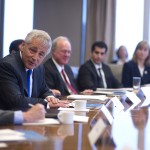 NON-PROFITS
We want to thank you for the work you do your contribute to the greater good. Our non-profit web hosting plans are designed for organizations that serve the public and need affordable web hosting.
If you are a non-profit, social service agency, or socially innovative organization with a primary mission to serve the public good, the following web hosting plans were crafted just for you.
Non-Profit Basic
Verification of 501(C)(3) Status Required
Non-Profit Plus
Verification of 501(C)(3) Required
Non-Profit Pro
Verification of 501(C)(3) Required
WordPress
WordPress is web software you can use to create a beautiful website or blog.
Joomla
Joomla is one of the world's most popular open source CMS.
MySQL
MySQL is the world's most popular open source database platform.

PHP
PHP is a widely-used general purpose scripting language for programmers.
Perl
Perl 5 is a highly capable, feature-rich programming language.

Drupal
Drupal is an open-source CMS platform powering millions of websites.
Apache
Apache is the world's most prominent open-source web server software.

Ruby On Rails
Ruby on Rails is an open -source framework optimized for programmers.
MON - FRI 9:00 A.M. - 6:00 P.M.
SAT - By Appointment Only
SUN - Closed
Technical Support Portal - 24 x 7 x 365